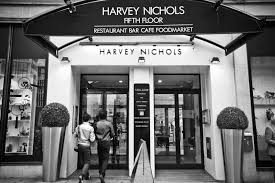 Intuitive Balancing
An Intuitive Balancing session with Kristin Taylor can address any area of life, including
Love
Relationships
Money
Career
Life purpose
Self-confidence
Health
A session begins with a consultation to discuss what the client seeks to change or improve. Kristin then intuitively determines the core energies behind the matter at hand, usually at the subconscious level. Limiting beliefs, unhelpful patterns and past trauma can be released during a session and replaced with positive, loving, supportive energies and beliefs.
A master healer, Kristin has trained in many healing modalities and creates a bespoke session for each client. Clients usually find an Intuitive Balancing session to be relaxing, and they often enter a meditative state.
Kristin also offers guidance and clarity, which can help clients feel empowered to make positive decisions and to move forward. She is an expert at helping clients get "unstuck" and find passion in their lives.
Kristin is a professional intuitive with many years of experience. Her work has been the subject of media attention, and she sees very high profile clients.
Kristin sees clients for in-person sessions at Beyond Medispa, Harvey Nichols in Knightsbridge, London (4th floor).
Sessions also can take place via Skype or telephone.